WordPress is one of the most loved and used CMS in the world. As an WordPress development Company in Mumbai, we will you that the availability of many amazing WordPress plugins is the primary reason why they like working with WordPress so much. There is no aspect of running a WordPress website that cannot be easily handled with the help of a plugin.
Contact Form7, Yoast WordPress SEO, W3 Total Cache, WooCommerce, W3 Super Cache, Google Analyticator, Google XML Sitemap, and Akismet are some of the most commonly used plugins which every WordPress user knows about. While on one hand there are hundreds of popular WordPress plugins that are used commonly by the majority of web designing company in Mumbai, on the other hand, there are several other plugins which you may never have heard about, but which are extremely useful.
Curious to know more about these Best WordPress plugins?
No need to go anywhere else. This 125+ Best WordPress plugins list has some of the handiest plugins which can help you in managing the simplest to the most complicated aspects of running a WordPress website. Top it up with a cherry by using them alongside the most downloaded WordPress Checklist on the Internet, ever!
Free Bonus: Click here to get access to a Free WordPress Plugins PDF that has a complete list of Amazing WordPress plugins from this post (The PDF also includes 22 BONUS PLUGINS you'll not find here).
Quick Overview of WordPress Plugins covered:
Here are all the unfamiliar WordPress plugins, conveniently sorted as per the category they belong to.
1. Contact Form Plugins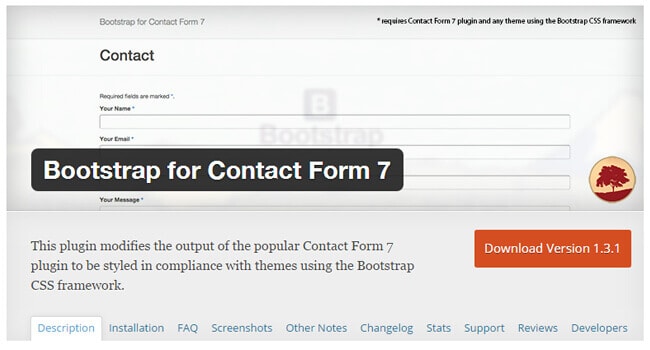 The feedback form is an important and often overlooked aspect of a website. However, if you are running a website which particularly relies on regular feedback and interactions with clients or visitors, then as a web development company in Mumbai, we advise that you have a proper and optimised Contact or Feedback form for your website. WordPress has a number of useful plugins, like the famous Contact Form 7, which can help in setting up an appropriate contact form on your website, as per your requirements. But, apart from that plugin, there are several lesser known plugins which can really prove useful when it comes to Contact Form. Some of those are listed below;
Conclusion
Phew! Now that's what you call an encyclopedic list!
So now that you've read about just how many useful plugins you didn't even know existed, it's time to pick and choose the ones which you find the most suitable for your website. These WordPress plugins will ensure that your website stays ahead of the curve for the longest time possible. If you are still unsure as to which is the best plugins to implement on your website then you may want to check out the SEO company in Mumbai that we offer to know how we can help.
Think we've missed out on any resourceful plugin? Have your own suggestions to add to the list?
Shoot us your opinion in the comments below.
Copyright © 2015 Capsicum Mediaworks LLP
The 125+ Best WordPress Plugins List is copyright of Capsicum Mediaworks, LLP. All rights reserved. This plugin list, or any part of it, may not be altered or reproduced in any format without a written permission from the writers.