The Challenge
To craft a mobile app that was user-friendly, reliable and high-performing. It needed to have a clutter-free design so as to offer users an optimal browsing experience on all mobile devices.
The Solution
Capsicum Mediaworks was entrusted with not only creating a mobile app but also crafting a unique brand identity for Vaxins right from scratch. The key factors that were required in this app were smooth navigation and faster loading speed. Also, since it was to be an on-to-go mobile app, it needed a straightforward structure with minimum fields in order to provide information quickly.
To begin with, we created wireframes (as seen above) for the Vaxins app to give the client an idea as to what the final design would be like. After getting the clients approval, we moved on to the development stage.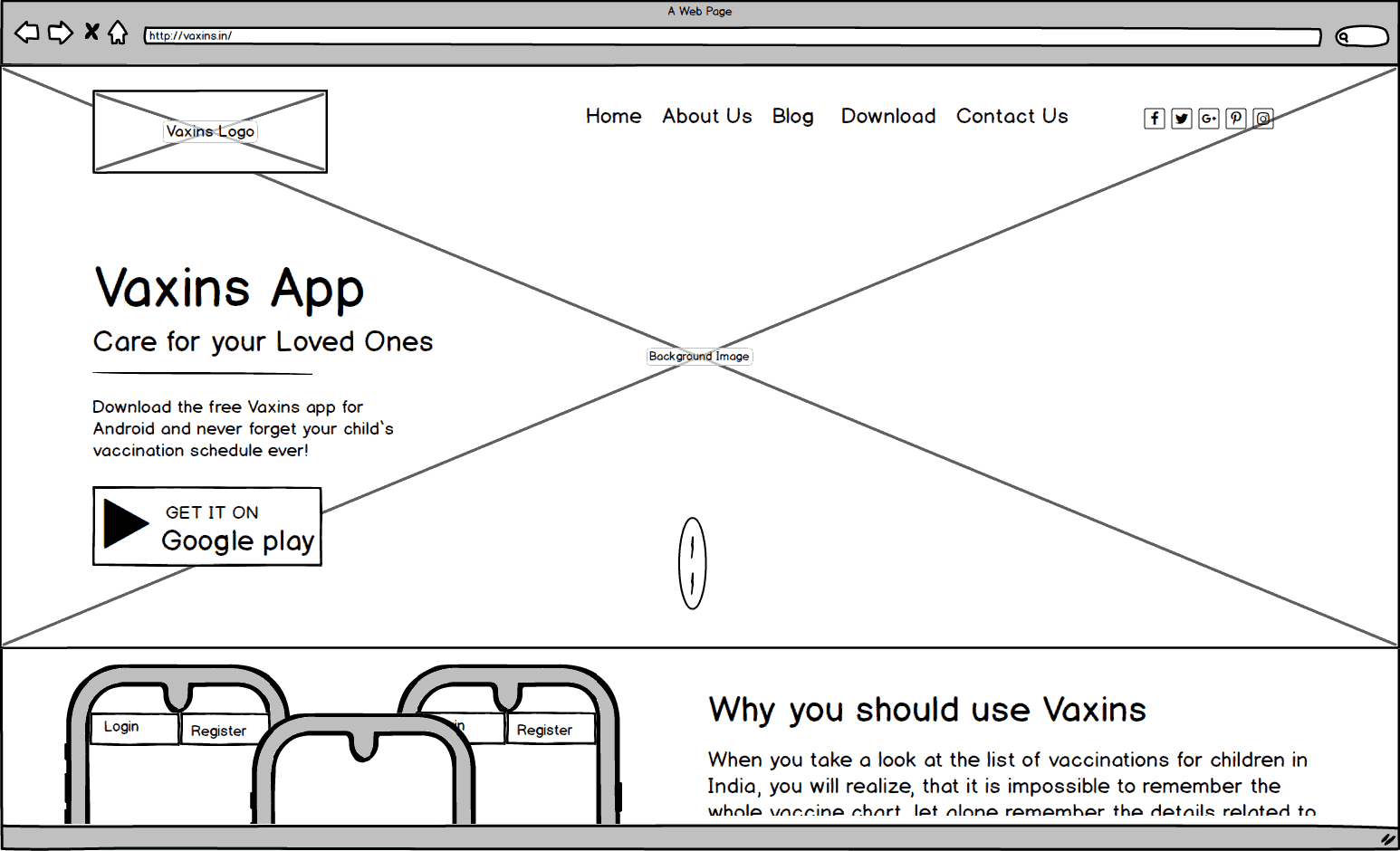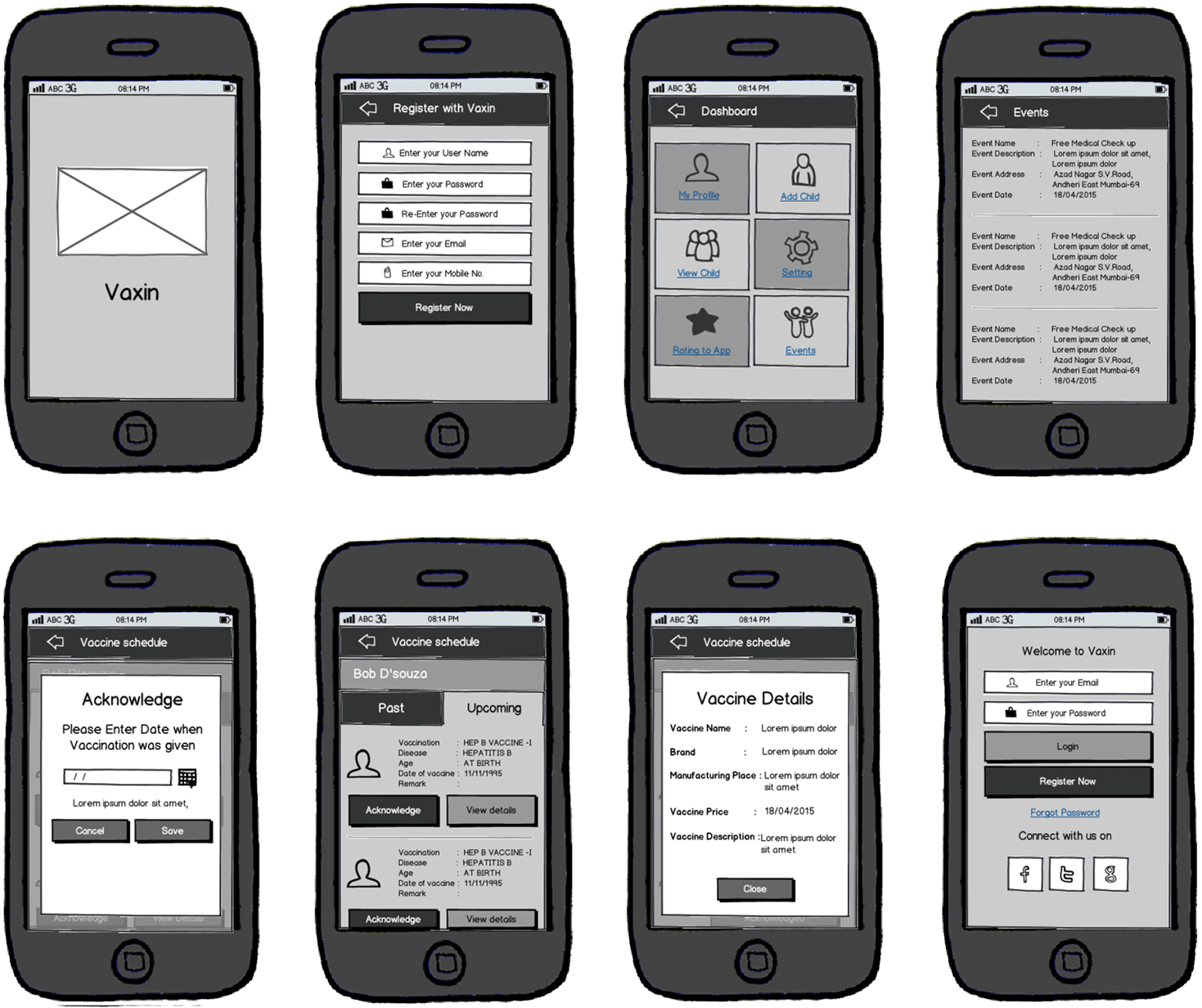 The Result
The mobile app that we created for Vaxins not only meet with the clients approval but it also offered greater functionality that ensured a fantastic user experience irrespective of the device being used. The final product was lightweight, offered faster speed, was well-optimized and had the right branding that ensured the app stood out from the crowd making it instantly distinguishable.