The Challenge
To create a beautiful, well-structured and stimulating website with navigation and call-to-action as the focal points. The website had to be simple to use, manage and update by the internal team. The design had to be thoughtful and provide a sense of belonging to a community that works for the greater good of all people. The simplicity of design was the top-most requirement, which would help represent the values that the foundation stood for.
The Solution
Working with the WordPress CMS, we created a website that aided visual interaction and revived the digital presence of the brand. We used bright and vivid colours that captivated the visitor's attention immediately. The journey of Pehlay Akshar was highlighted through visual data and graphics. Complemented with real images, the website provided quick information of all programs for anyone interested in learning more. We also included a bold and clear call-to-action "Donate Now" button that stood out right at the top.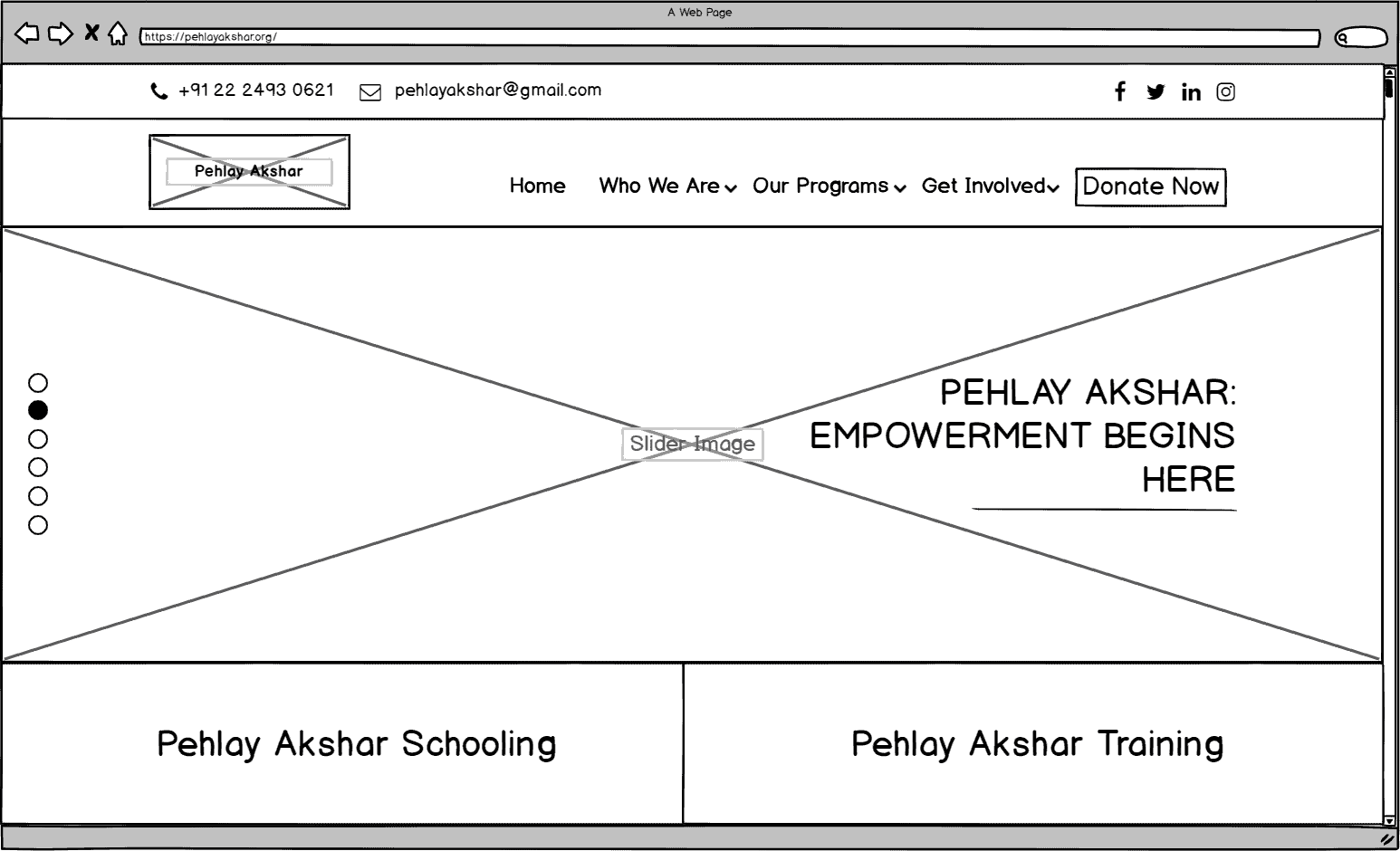 The Result
We aimed to portray Pehlay Akshar's cause and story visually, which would help validate their credibility. The website was 100% responsive for easy accessibility across all browsers and devices. It included social media and payment integration for a quick connect and donation. The technical aspects included faster website speed, hassle-free navigation and a simple layout for each page; schooling, training, volunteering, and donors. Also, our ongoing support and maintenance ensure that the website is secured and up-to-date at all times.