The Challenge
Capsicum Mediaworks was briefed to create a landing page for their new project TruSpace Prima Domus in Pune. It had to be unique without the clutter and distraction associated with standard real estate landing pages. It had to be highly-focused while offering personalized experiences. Also, it had to have an engaging design, so that it can be used for marketing purposes across different channels.
The Solution
Armed with the brief given by the client, we designed a creative and functional custom landing page which was complemented with #WordPress as a CMS. Staying true to the objectives of simple, straightforward yet visually appealing and engaging design, we assembled a mobile-friendly microsite that was campaign-specific, easy to navigate, and explicitly focused on lead generation and conversions. It also included a short and simple enquiry form with a CTA to boost engagement.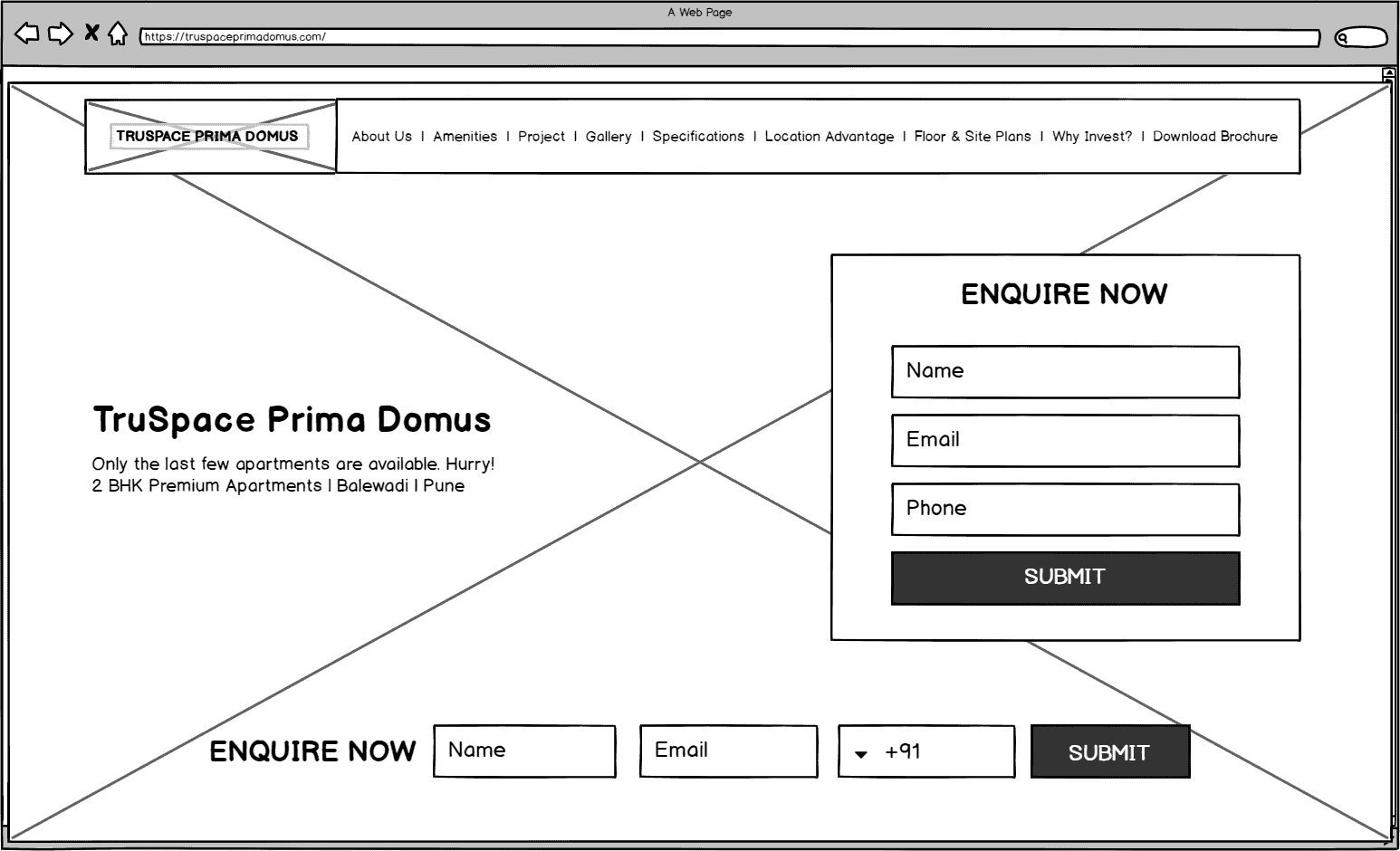 The Result
With minimal design work, clear focus, faster speed and concise information, the new microsite for TruSpace Prima Domus allowed the brand to deliver a great customer experience that helped improve conversions. Its clutter-free, user-friendly design and navigation left little room for ambiguity and delivered the information that mattered the most to the customer efficiently.
Also, three months after we launched the website, it generated 400+ leads through the lead generation campaign on Facebook. Thus, ensuring that the brand was able to capitalize on their investment by generating organic, qualified leads.