The Challenge
Capsicum Mediaworks was asked to design a website for Phonic Smart that captured the attention of the kids and parents right from the start. It had to be simple to navigate and offer an enhanced user experience across all mobile devices and browsers. It also needed to be secured and would be able to make listing of courses for the program easier.
The Solution
Smooth functionality and efficient navigation were the key factors when building this website. Since the website was supposed to be content-rich, we focused on crafting a site that was colourful, easy-to-use and offered highly-engaging experience to the audience. We ensured that the client would be able to add content, images to gallery, videos and others seamless to the website without it affecting the site speed or usability. Also, it had the right balance of look and feel that gave it a trendy yet professional look.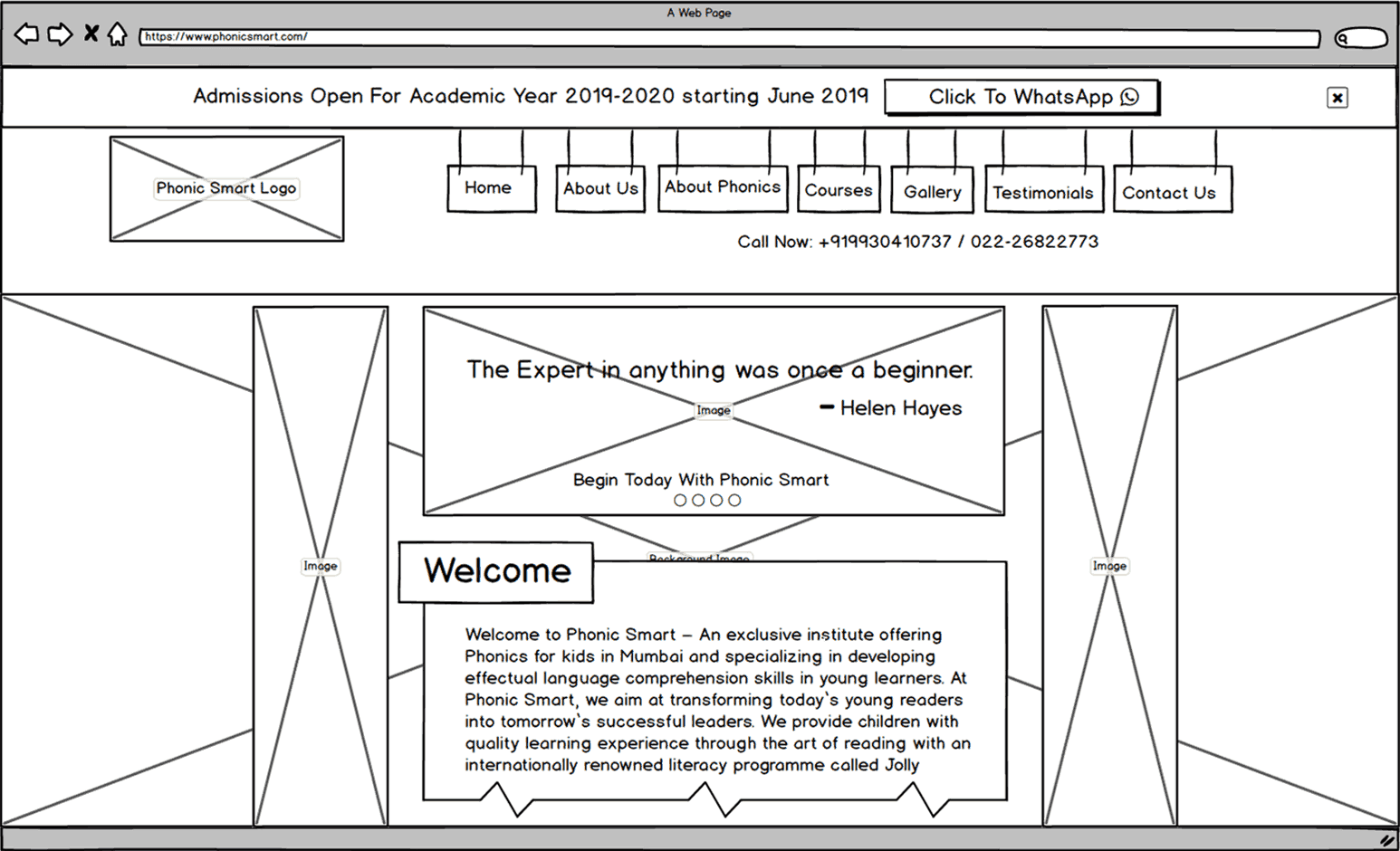 The Result
WordPress was the reasonable choice for building this website as it had all the components and features the client required in order to create a site that was interactive, fun and informative. The design was aesthetically pleasing and engaging. The website layout was user-friendly, highly-responsive & customizable and enabled the parents to learn more about the service they were offering in a concise yet comprehensible way.