Based on Google's official statistics, over 15% of all queries submitted on Google every day are completely new. These new searches offer websites a greater opportunity for discovery, making it important to optimise websites for higher functioning. It is especially true for video content, as the popularity and demand for it continues to grow.
Google Search Console has given website owners the ability to track website metrics with the help of tools such as site status, performance, and diagnostic tools.
Google continues to explore and innovate new ways to enrich its results. The announcement of its new search console video-indexing report will help SEO marketers better monitor the site, offering them the chance to make the most of the opportunities in Google search.
How will Google Search Console Index Videos?
Users need to use video structured data to help Google identify and index the videos, helping generate accurate video index reports.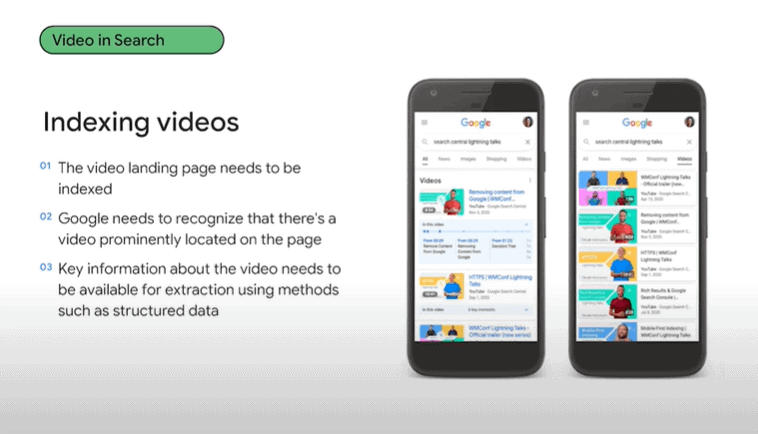 Video indexing doesn't rely on where your videos are hosted. They could be hosted on your official website or one of the popular video hosting platforms such as YouTube.
The Video Page Indexing report will show the summary of all the video pages found while crawling and indexing the website.
SEO marketers can access this new feature, the video index report, by clicking on the video pages section on the Search Console dashboard.
Consider the following video indexing report. It shows the number of videos indexed in green and non-indexed videos in grey.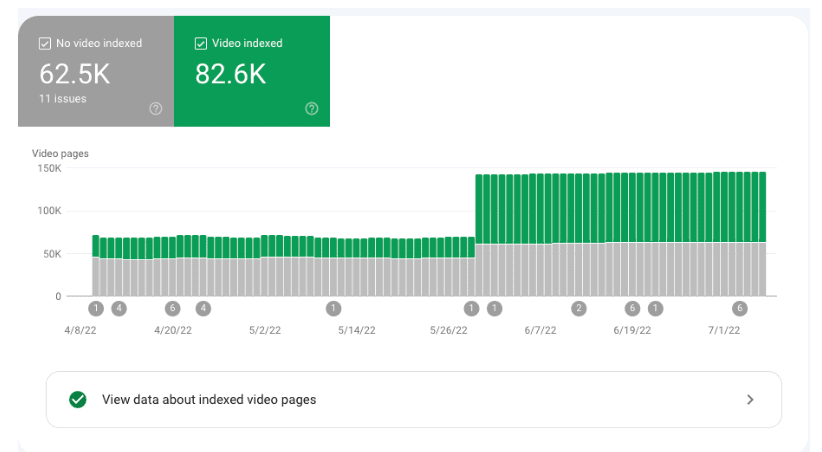 Google Search Console also helps website owners or developers identify the issues standing in the way of those non-indexed videos. Issues such as lack of video thumbnail and unsupported video format can stop your videos from being indexed. With Google's video index report, you now have the opportunity to fix these issues, offering you greater visibility on the search engines.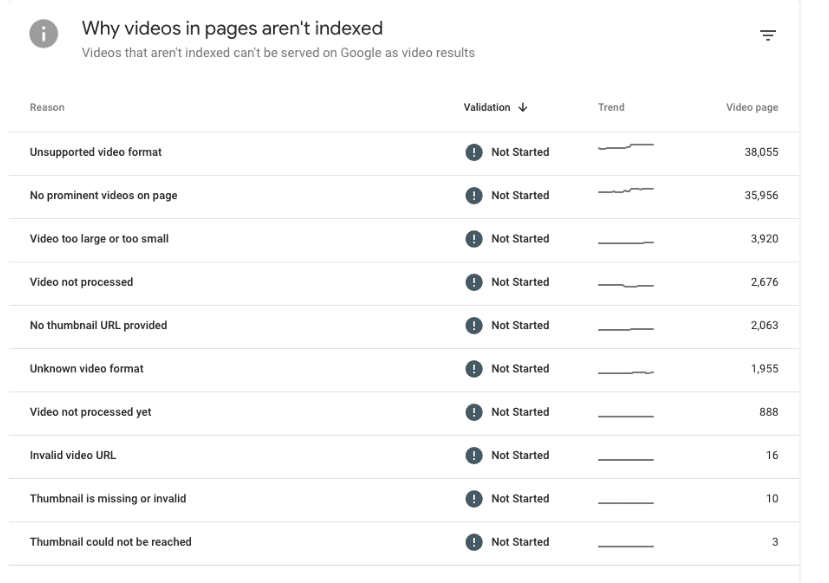 In addition to this feature, Google Console has updated the URL inspection tool. It now allows users to check the video indexing status with the help of video page indexing.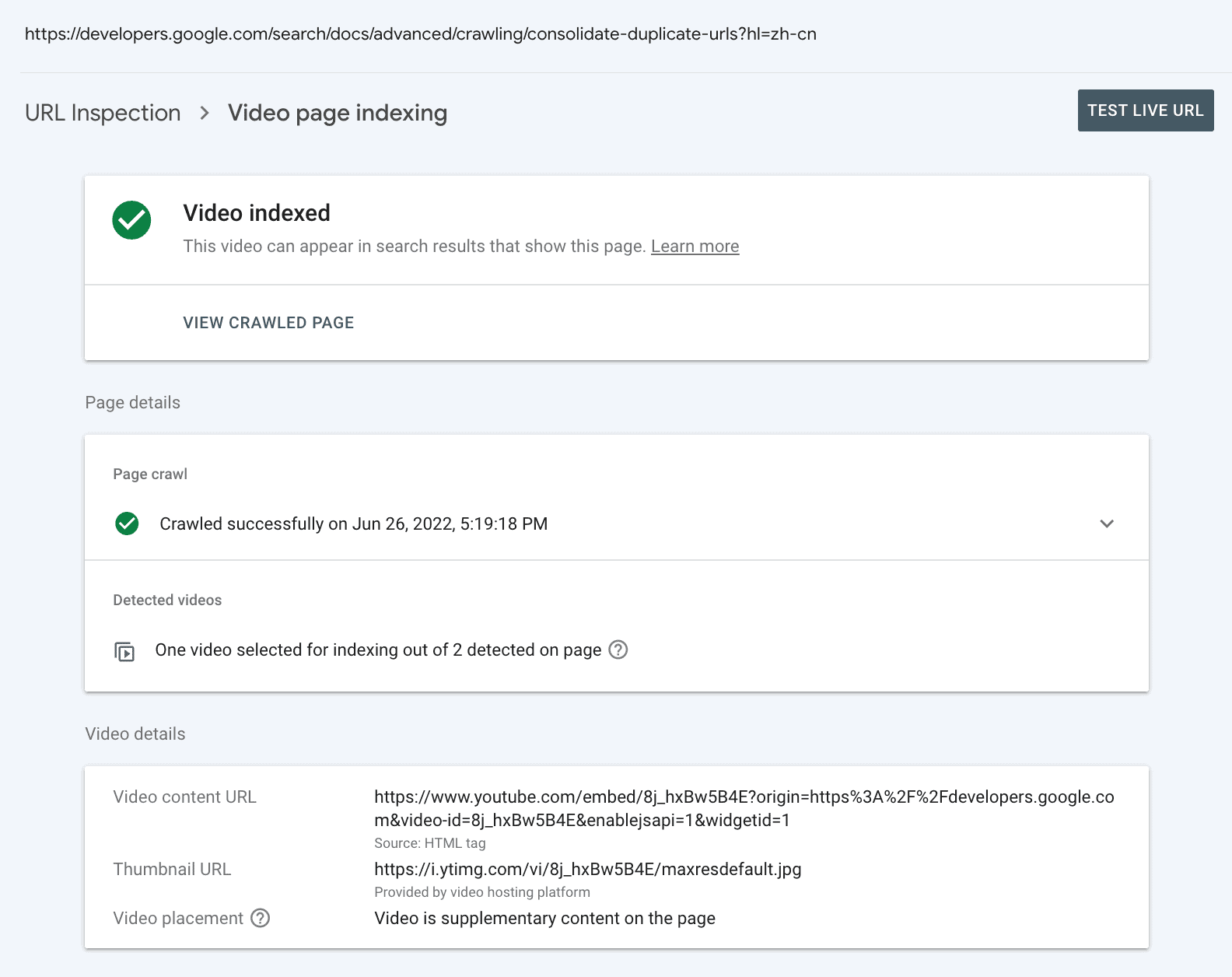 These tools were designed to help you better understand how videos perform on Google search and help identify and fix the issues.