In Google's latest official announcement, a downgrade in the visibility of two types of rich results – HowTo and FAQ are hot topics. This update comes with implications for website owners, especially those who have invested in structured data for these rich results. It aims to give the user a clean and consistent search experience. Within the coming week, the modification should be fully implemented throughout the world.
A] What's Changing for HowTo and FAQ Rich Results?
Posted by John Mueller, this announcement indicates a two-fold approach toward the website owners who have integrated FAQ and How-To structured data into their content strategy. 

Image source: Google Search Central
Less FAQ-rich results will be displayed in the search result snippets, except for a select few, and How-To rich results will be entirely removed from mobile device search results, but they will still appear on desktop devices.
B] Exploring the Shift in HowTo and FAQ Rich Results
Firstly, the How-To rich results, which are derived from the HowTo structured data, will now exclusively appear for users only on desktop devices. But mobile users, who constitute a substantial portion of online traffic, will no longer get How-To rich results in their search journey. 
The presence of appropriate markup on the mobile site determines the visibility of How-To rich results on the desktop, as websites are indexed based on their mobile versions. This division between mobile and desktop is due to Google's mobile-first indexing approach, which also emphasizes the need for consistent data integration across devices.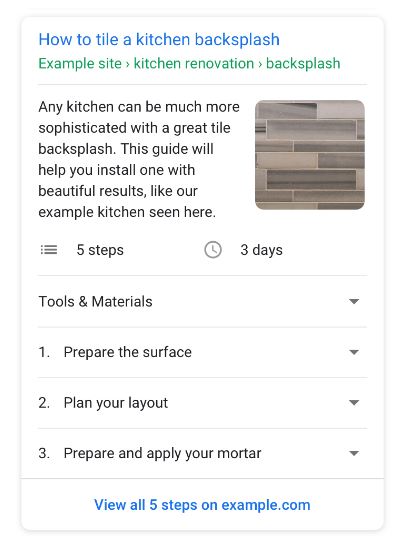 Image Source: Google Search Central
Secondly, the update also extends to FAQ-rich results, as it will be exclusively showcased for the established an d authoritative government as well as health websites. For other websites, the familiar display of FAQ rich results will no longer be a regular feature.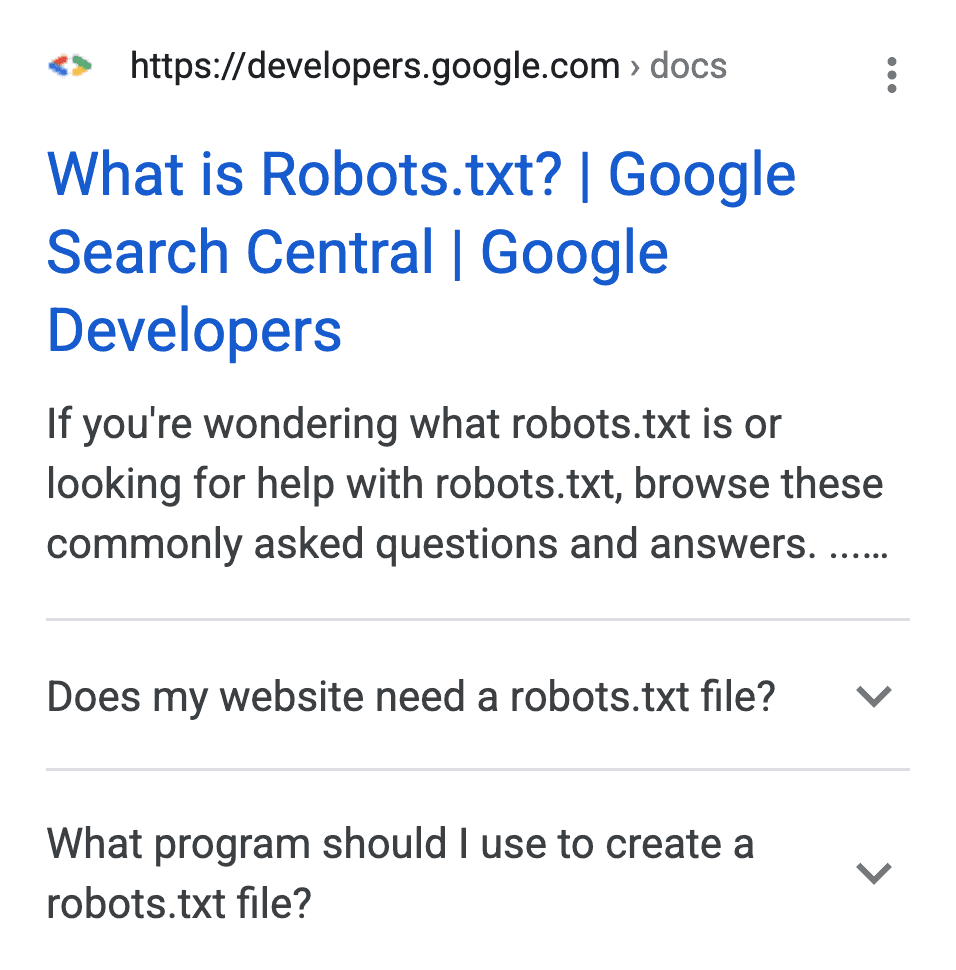 Image Source: Google Search Central
Google is now carefully curating where these results appear to enhance the search experience for the end user. Now the question is, what makes the website eligible for this spotlight?
The algorithmic criteria of this search engine will determine which sites will get the attention. It will prompt website owners to reconsider the value of their content in the context of authority and credibility. The selective nature will elevate the quality and reliability of information presented to users, according to Google. 
C] Structured Data: To Keep or Not to Keep?
After the announcement of this transition, the question arises: should they remove the FAQ structured data altogether? Google stated that actively removing structured data isn't a necessity. While FAQ-rich results may no longer be in the spotlight for most sites, the presence of structured data itself doesn't disrupt the search functionality. This intriguing aspect underscores the balance between data optimisation and the actual visibility of results.
In fact, it challenges site owners to re-evaluate the role of structured data in their overall SEO strategy. While immediate visibility might be diminished, structured data could still play a role in optimising for other search engines and future changes in Google's algorithms.