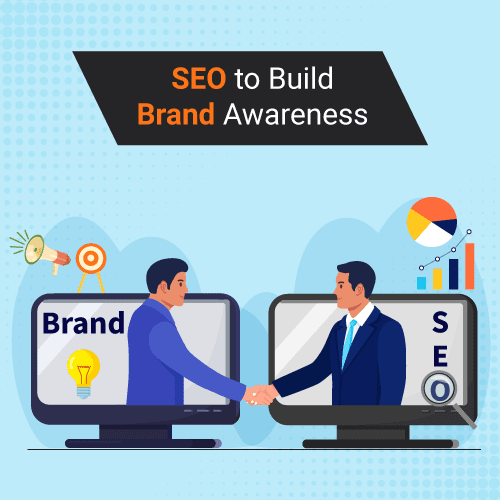 McDonald's is one of the leading global fast-food brands and has been around since 1940. In the beginning, it was simply a drive-in that offered a wide range of food selections. Eight years later, McDonald's transformed into a fast food restaurant that sold food at affordable prices. By 1990, McDonald's had over 34,000 outlets across 115 countries and territories. Subway and Dunkin Donuts have their own success stories.
It took each of these brands years to reach the popularity they currently enjoy.
Fortunately, technology has offered new tools that allows businesses to achieve success at a quicker rate. Apart from Branding agency in Mumbai your business the right way, for a brand to succeed, people need to know that it exists. Here, businesses can use digital marketing to promote their products and services to the entire world if necessary. Most people use SEO to build brand awareness as it is one of the most effective marketing channels. Plus, it helps improve website experience.
Quick Overview about SEO to Build Brand Awareness
SEO For Branding: How to Use SEO to Build Brand Awareness
1. Create an SEO Strategy Targeting your Niche Audience
Let's consider a fledgling mobile brand focused on selling affordable smartphones to the masses. In order to capture the attention of their audience, they'll have to build a stable device with necessary features and sell it at an affordable price.
Here the niche audience will be people with a low budget. A niche audience has specific needs that can only be met through the targeted products or services. Targeting a niche audience will increase brand visibility, ensuring better conversion, leading to increased sales.
It's true that it doesn't hurt to have a large presence like Facebook or Microsoft, but they can afford the sky-high marketing and business costs. Startups and mid-size businesses need to work with their niche audience to increase brand awareness, which will help reduce business costs and bringing in return customers.
2. Focus on Finding Branded Keywords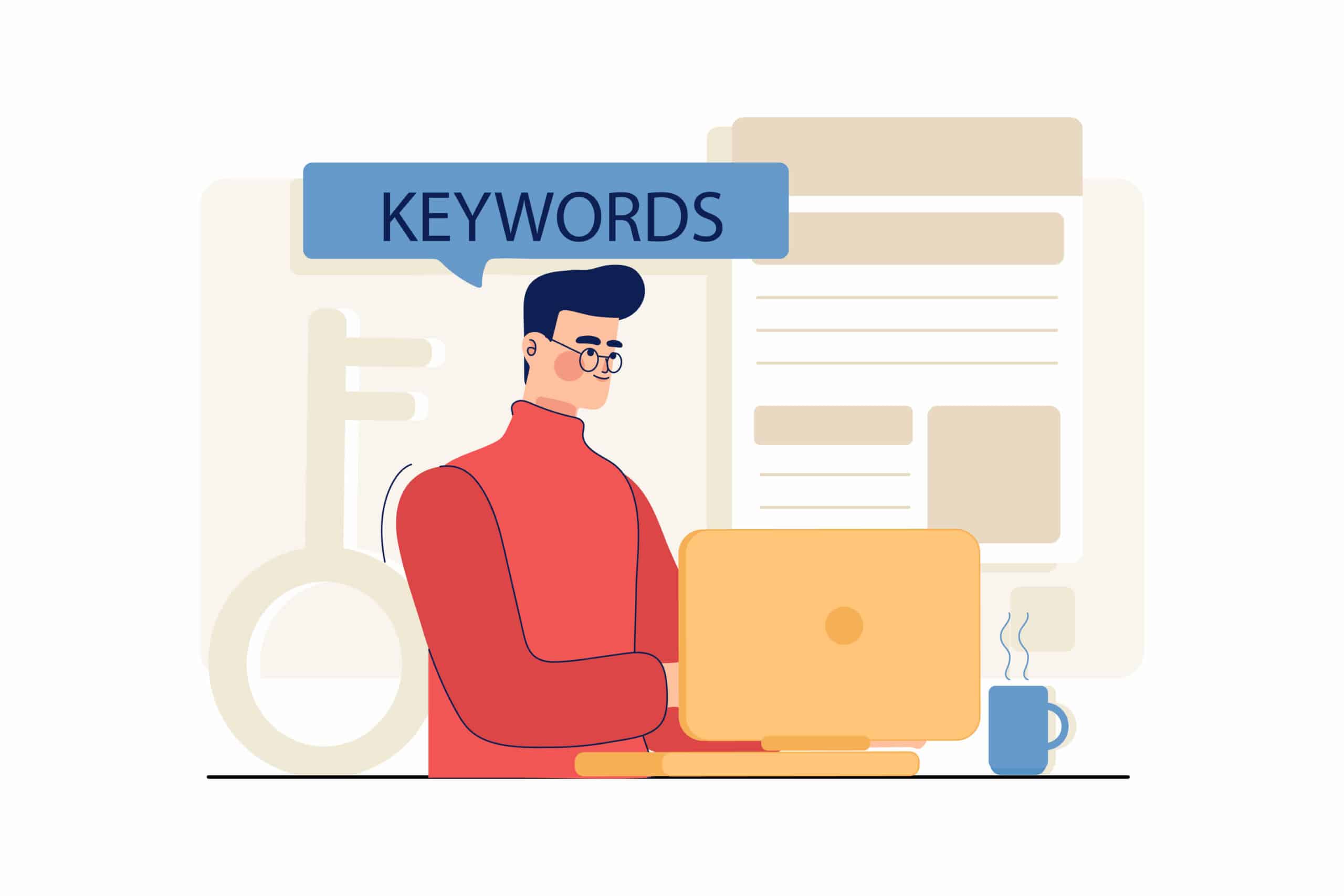 Keyword research is one of the most vital parts of a successful implementation of an SEO strategy. While a business has to focus on niche relevant keywords to target their audience, they also have to find Branded keywords.
Branded keywords are words and phrases associated with your brand name, products, and services.
Examples of Brand names: Capsicum Mediaworks, Instagram, and Quora.
Examples of Product Line: Big Mac, Lenskart Air, iPad.
During the research, you should also consider including the commonly misspelt version of your brand names.
People who specifically search for branded keywords already know about your business. They have searched for your business with the intent of purchasing your products or services. Getting a large flow of branded searches can solidify brand awareness.
One of the most effective strategies to boost your brand awareness with branded keywords is to include a high intent keyword with your branded keyword.
Example: A laptop company named AceVentura wants to increase awareness about their brand. Interested people will go online looking for their laptops. This audience might purchase the products from an online store or local store. Either way, they want to do their due diligence before making a decision.
In such cases, it helps to target Branded keywords with product keywords. An example of such a combination is AceVentura Laptop.
Measure website traffic for branded Keywords
In the early stages of SEO, there will be a lot of experimentation with your branded keywords. Measuring the output generated by a set of branded keywords can help you identify and shortlist the keywords that work for your brand.
There are several keyword research tools that businesses can use to measure the results of implementing a branded keyword strategy. These tools will also help you find new keyword ideas, monitor website traffic, and check backlinks.
Niel Patel's Ubersuggest offers free limited access to their easy-to-use keyword tool. The tool can keep tabs on the search volume for the keyword, showing you whether it has increased or gone down.
3. Optimise Keywords to Gain Better Visibility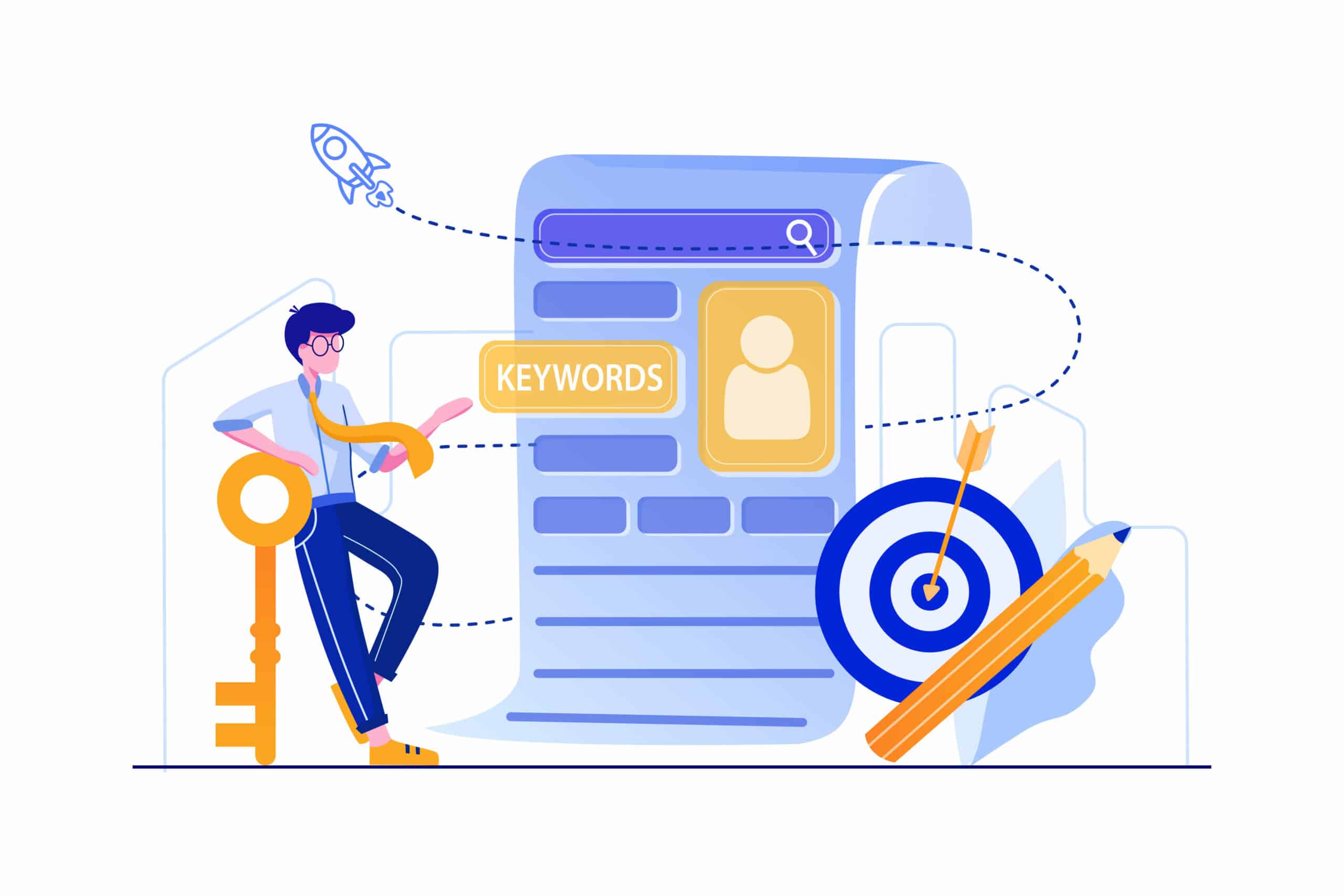 We have already covered the importance of branded keywords. Let's focus on how to optimise all types of keywords to increase the organic traffic of your business websites. A substantial increase in organic traffic will play a big role in building brand awareness.
How does it work?
When a person searches for a query on a search engine such as Google, they'll get relevant results. When your brand and website are both optimised for organic keywords, they'll show up amongst these results. The higher the rank, the better it is for brand visibility.
If you don't optimise your brand for organic traffic, your competitors will be the ones benefiting from it. The user looking for the product will find your competitor's brand instead and head over to their website to purchase the product. This is where you lose the opportunity.
Why Should You Optimise Keywords?
While PPC Service in Mumbai can put you on the top, people tend to scroll down to organic results. It is why organic searches offer brands the best visibility. Furthermore, high ranking websites are also considered more authentic and credible by visitors.
While optimising your website with quality, relevant keywords, also pay attention to sections such as Google's snippets, local business ranking, and knowledge graphs. These have proven to be highly effective.
4. Local SEO Branding Strategy
Local SEO leverages location targeting to increase website traffic and brand awareness. It is considered the ideal way for driving local traffic to your business website.
Contrary to popular belief, local SEO doesn't necessarily mean focusing only on one location. It means optimising your website and services throughout for precise locations.
For example, let's consider a fast food restaurant with a few outlets spread across Australia and New Zealand. People coming from different cities have different lifestyles and food choices. It would make more sense to create a localised website focused on the local target audience. It includes tailoring the website content, languages, and services to this niche audience. Adding a food review section from the locals can also help build trust.
In order to achieve this, an SEO agency in Mumbai will use various techniques and strategies, but the primary focus will be on Geo-targeting.
5. Solid Link Building Strategy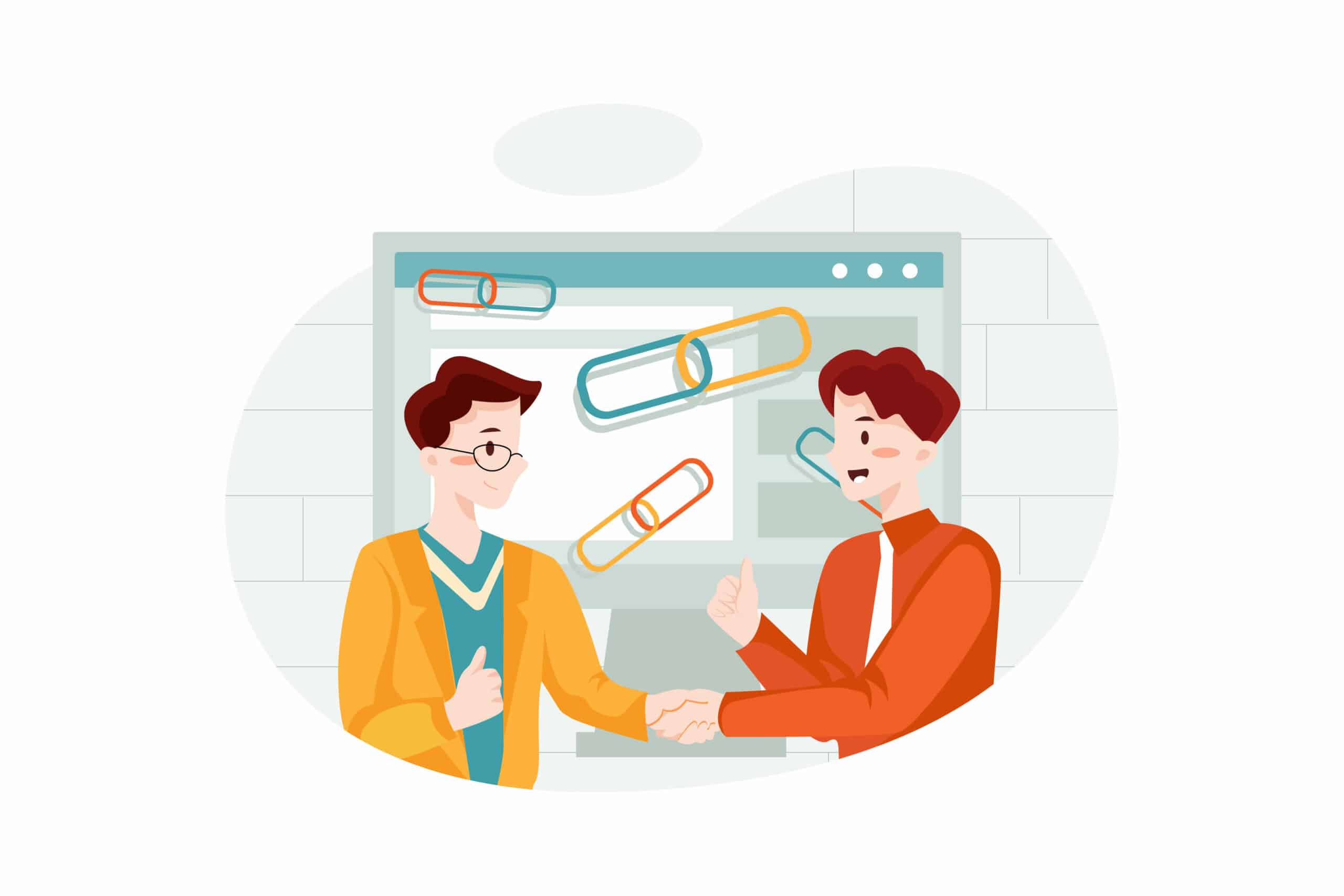 This is one of the advanced SEO branding tips. While there are several other impactful ranking factors, link building is one of the primary ranking factors. Websites with a higher number of referring domains tend to rank higher on the search engine results. Higher the rank on the search engine, the better the visibility.
To earn such links, you have to enrich your website with high-quality and authoritative content. Tutorials, how-to content, and free downloadable ebooks have a higher chance of being referred. Adding quality content can help to organically boost the website's ranking, keeping it in the top results until a website with better content comes along. You can fix the issue by constantly upgrading the content with the latest information.
While link-building is a sound strategy, the quality of referring domains also matters. When looking for link-building partners, focus on finding credible and popular sites with quality content. Make sure their business proceedings align with your values. Being connected to poor and bad-quality brands can damage your brand's reputation.
6. Optimise Content to attract your Niche Audience
Our next SEO branding strategy highly depends on publishing valuable content on the website. Valuable content is content tailored for your niche audience. Creating long-form authoritative content includes a lot of research to find keywords and topics that would be useful for the audience. Personalising the content for a specific group increases the chances of forming a long-lasting connection with the audience.
Example: let's say Innovation Tech is a company specialising in innovative new gadgets. While the circulation of gadgets will surely increase awareness, with a website, the owner of Innovation Tech can reach a wider audience.
Innovations Tech needs to create listopedias or relevant content inspired by factors such as products. Your market research will help you identify the target audience and their habits, such as the kind of content they consume frequently.
Innovation Tech can write a press release about a new product launch and create supporting videos to attract customers. They can also publish a blog post about the benefits of owning their innovative products and how it simplifies the customer's life.
Blogs and video content are two of the most effective ways of spreading awareness about your brand. After reading the content, your website visitors should be influenced to make a purchase. Businesses also use strategies such as guest posting to help reach the right people.
7. Other Marketing Channels
According to Siteefy's statistics, there are around 1.17 billion websites in the world, with around 252,000 websites being created every day.
The Internet is a highly competitive place. The awareness of SEO and digital marketing channels has increased the competition for top ranks. Focusing simply on the website's SEO can have a positive impact on your website's SERP. However, combining SEO with other marketing channels can offer your brand a better reach.
One of the ideal combinations is SEO and social media marketing. You can publish SEO-optimised content on your brand's website and use social media platforms to promote the content with the help of paid advertisements.
Paid advertisements offer a temporary boost in visibility, which can help put you in front of larger audiences. Once you are satisfied with the results, you can stop investing in paid advertisement and utilise other marketing channels.
Posting and promoting your content on multiple platforms ensures it reaches maximum people. There's a high probability of a niche audience seeing the content multiple times, increasing your brand awareness. As we have seen, there are already billions of websites in the world. You have to bombard your niche audience with your products and services until your brand is established.
Final Thoughts
Each of the techniques mentioned in this guide can help you achieve quite a bit more than brand awareness. It starts with finding the right target audience and creating targeted content to influence their decisions.
By implementing a well-planned SEO strategy, your brand can continue to rank for a quality keyword for a long time. SEO techniques such as keyword optimisation and link building can help increase the value of your website content. With Local SEO, you can target a specific location and build a website for that location, ensuring the brand reaches its maximum potential.
As we have seen, many other marketing channels can be used to rank your website. But so far, SEO has proved to be the sole organic digital marketing strategy to give great results. With other marketing platforms, you'll likely have to invest more and also more frequently.