Our hand-picked list of the latest SEO Statistics features key statistics that emphasise the need for a well-researched and strategically implemented SEO campaign.
The list covers Keyword research statistics, Voice Search statistics, video search statistics, and more.
Quick Overview of Important SEO Statistics
A. Search Engine Ranking Statistics
1. 94% of the time search engine users click on organic results of the search engine results pages.
(Source: Search Engine Watch)
In simpler words, organic search results receive significantly more clicks than paid advertisements. SEO is one of the few digital marketing strategies that boost organic results. As one of the leading SEO agency in Mumbai, Capsicum Mediaworks helps businesses organically rank higher on the search engine, giving priority to long-term growth.
2. Compared to social media, google organic search is 300% more effective in driving traffic to websites.
(Source: Outbrain)
We have already established the power of organic results. This statistic reinforces the point made by the previous statistic (#2), telling us that compared to social media marketing, investing in search engine optimization is marginally a better idea.
3. Pages ranking in the top 3 search engine results generate 36% CTR or click through rate.
(Source: Searchmetrics)
It stresses the importance of ranking in the top 3 Search engine results, the coveted search engine ranks. The top results typically receive higher CTR and conversions.
4. Google's 2nd results page barely receives 0.78% clicks.
(Source: Backlinko)
Due to the continuous improvement of Google algorithm, the first page results, especially the top 3-5 results, offer a solution to the user's query. Users rarely have to navigate to the second page to find what they want. The results on the second page receive very few clicks.
5. Around 40.61% of pages in Google results have longer than recommended meta descriptions.
(Source: Ahrefs)
The ideal length for meta description is up to 150 characters. Any description longer than that will get truncated in the google search results.
B. Keyword Statistics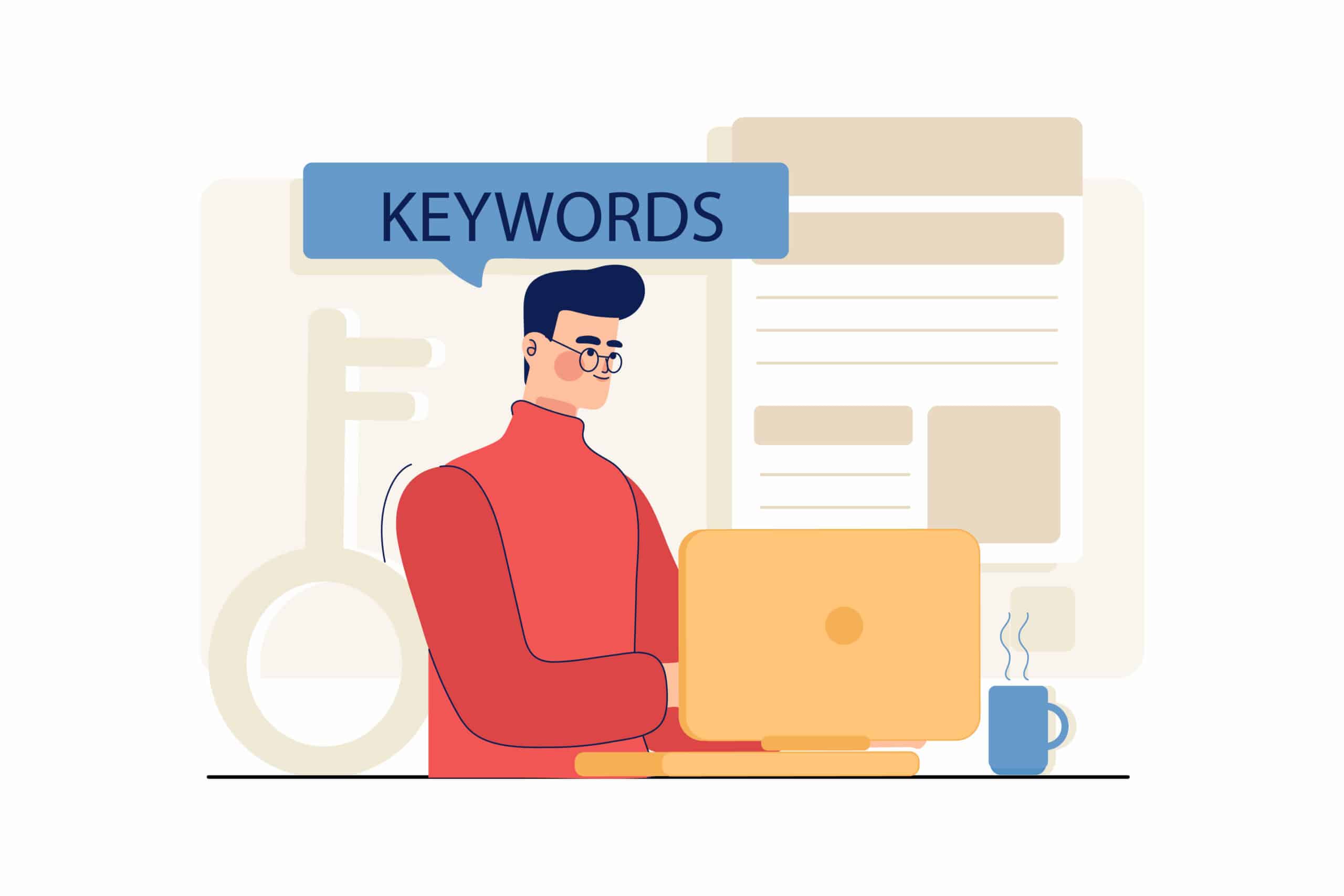 6. Around 70.87% of search engine queries with over 10k searches per month have one or two words.
(Source: Ahrefs)
It demonstrates the importance of ranking for one or two words keywords since they received more than 10k searches.
7. Over 29% of keywords with more than 10,000 searches per month have more than 3 words.
(Source: Ahrefs)
Although not as popular at one-two words keywords, 29% of search queries with more than 3 words still receive 10K searches every month. This tells us that it is essential to cover a wide range of keywords, instead of only focusing on one or two keywords.
8. 50% keywords or search queries have 4+ words.
(Source: WordStream)
Statistics 6, 7, and 8, give us insights into keyword lengths and how they fare on search engines. Long tail keywords with over 4 words make up for 50% of search queries.
9. Around 8% of keywords entered into search engines are questions.
(Source: Moz)
As we have seen, generally, people simply enter 1-4 words in the google search to find a solution. However, keep in mind that around 8% of all search queries are phrased as questions. So, it is necessary to optimise your website for such keywords as well.
10. 16-20% of google search queries are new and have never been requested before.
(Source: Internet Live Stats)
Although high-volume keywords are quite popular, everyday google discovers new queries, giving website owners and publishers the opportunity to easily rank for these low-competition fresh new keywords.
C. Content Marketing Statistics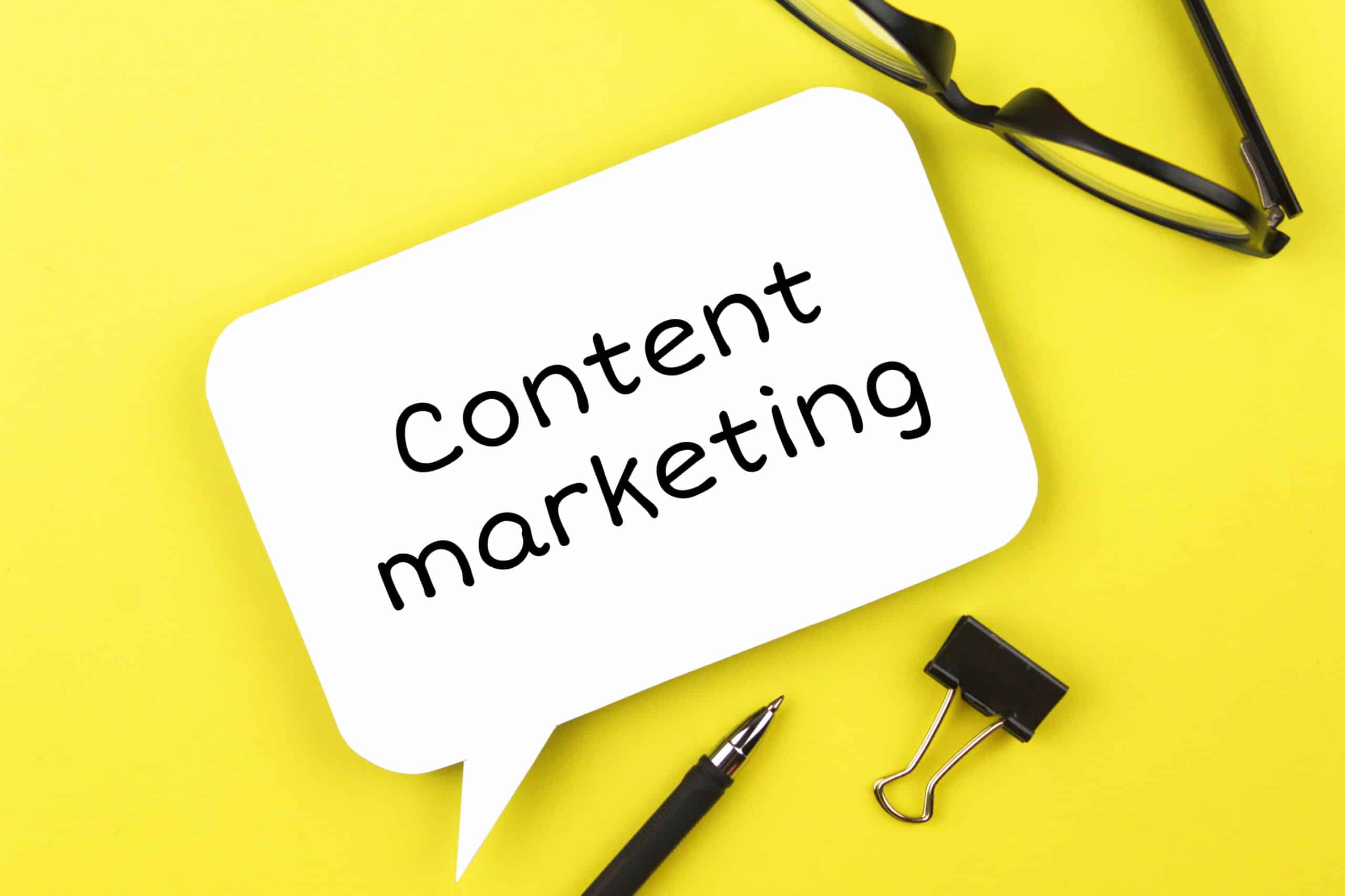 11. Around 47% of consumers go through 3-5 content pieces before they engage with the sales rep.
(Source: Demand Gen Report)
Generally, when people are researching a product or service online. They compare at least 3-5 content pieces before reaching out to the sales rep so that they can purchase a product or service.
12. Around 61% of large scale companies outsource content marketing.
(Source: Content Marketing Institute)
The popularity of content continues to grow, demanding the same from companies with business websites interested in receiving new queries or selling products. Such needs make large-scale companies seek out content marketing services that work in collaboration with SEO services such as SEO Audit Services.
13. In 2021, around 82% of marketers used Content Marketing.
(Source: HubSpot)
Digital Marketers have realised the value of content and have cleverly chosen to improve their website's authority with valuable content.
14. The average content length for the top 10 Google search engine results is 1,447 words.
(Source: Backlinko)
Although Google claims that content length does not matter, the top google search results have an average content of 1,447 words. This data backs the importance of long-form content.
15. The average article length for the top google search results is  2,416 words.
(Source: serpIQ)
While typical articles are long-form content, the top-ranking results give us the average word count for articles as 2,416 words. This is a content statistic that creators should remember while writing a new article.
D. Backlink Statistics (Off-Page SEO Statistics)
16. On google search, websites with more backlinks generally get more organic traffic.
(Source: Ahrefs)
Search engines prefer websites with high-quality backlinks. Websites that have higher backlinks typically rank higher on the SERP, ensuring the results receive more clicks and therefore gain more organic traffic.
17. The top search results on Google have 3.8 times more backlinks compared to low-ranking results.
(Source: Backlinko)
As we have seen, ranking in the top results ensures the content acquires more backlinks.
18. Longer content, especially longer articles, receive 77% more backlinks compared to shorter content.
(Source: Backlinko)
We have already established that while shorter content has its place, lengthy articles do a lot better on search engines, which is why they also receive 77% more backlinks.
19. The average cost of publishing a paid guest post is 77.80 USD, and the average cost of buying a link is 361.44 USD.
(Source: Ahrefs)
Publishing in-depth and authoritative content typically helps acquire backlinks for free, but it can be a continuous and lengthy process. So, some digital marketers choose to pay websites with high domain authority to publish their guest posts or buy a link. Guest post is an SEO technique used to acquire quality backlinks.
20. The number one ranking page on a search engine receives an extra 5% to 14.5% dofollow links from new websites every month.
(Source: Ahrefs)
The first organic search results for any keyword receive additional dofollow links from new websites every month. Dofollow links allow websites to share authority, telling google that the website is well-referenced.
E. Local SEO Statistics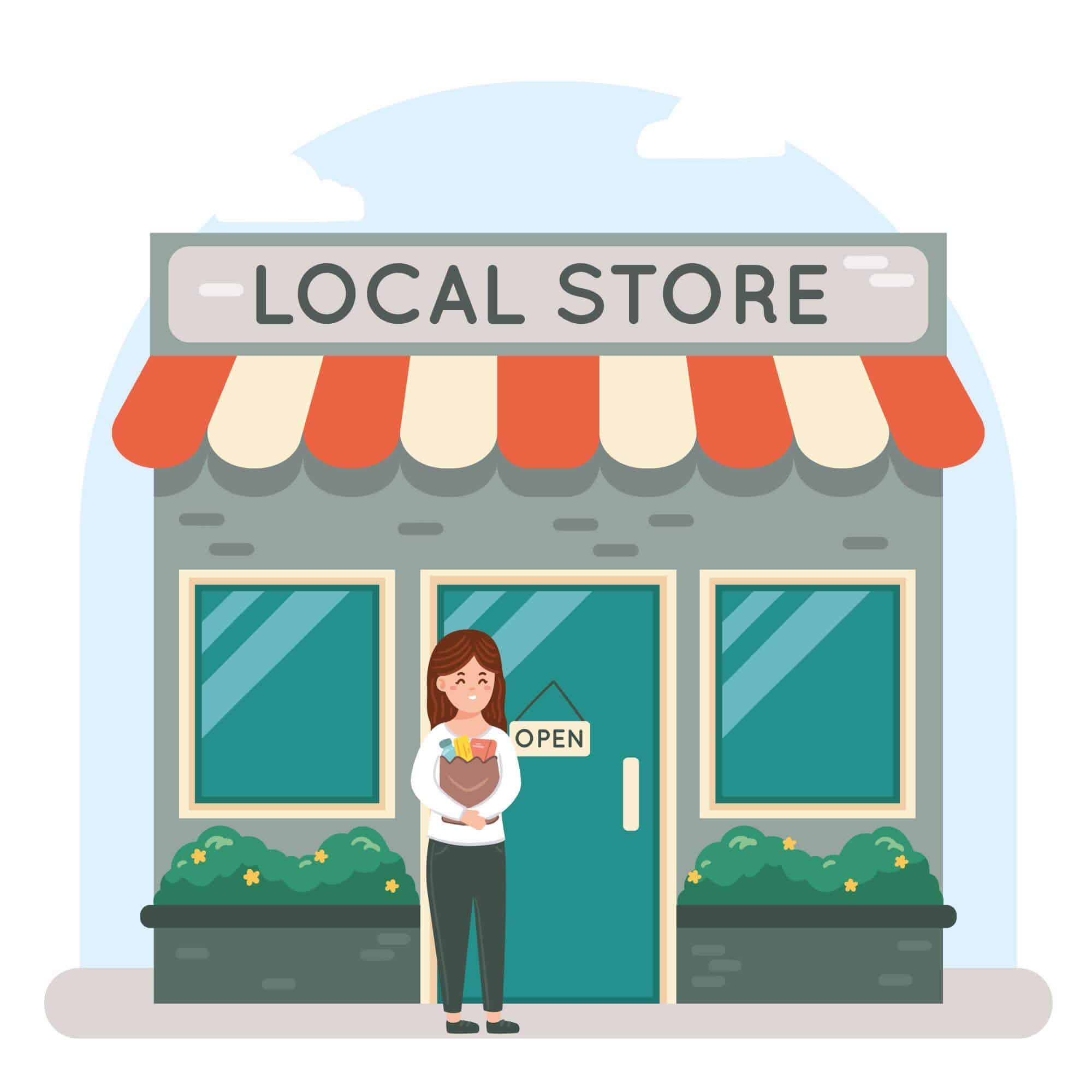 21. Around 30% of all searches made on mobile are location-specific.
(Source: Think With Google)
In 2022, there were 931.3 million smartphone users in India. According to a Statista forecast, these numbers may exceed 1.5 billion by 2040. The growing mobile usage and popularity ensure the majority of searches are carried out on smartphones, including location-specific searches.
22. Around 53% of smartphone users look up directions to a local store, while 54% look up business hours.
(Source: Think With Google)
Google's My Business profile has proven to be beneficial for both businesses and users who require assistance. Both smartphone and desktop users can easily look up business information, such as directions to their local store and their business hours. Top-rated businesses with an optimised profile rank higher on business results. This is why Local SEO Services are so in-demand, it brings people to your physical stores and shops.
23. Around 78% of  mobile searches based on location lead to the user purchasing a product offline.
(Source: SEO Tribunal)
This is another statistic that shares the importance of optimising a business website for local SEO. It ensures a business listing outperforms other businesses.
24. 97% of consumers use the internet to learn about a local company.
(Source: SEO Tribunal)
Gone are the days when people visited local companies to make enquiries. These days google has made it easier to obtain information, and consumers make full use of these resources. Optimising a website for local search ensures that the consumers find authentic information about your business.
25.  92% of users performing a local search will choose the business from the first page.
(Source: SEO Expert)
Similar to other google results, users rarely stray from the first google page. They typically find the business they are looking for on the first page.
F. Video SEO Statistics
26. Videos have surpassed blogs and infographics, becoming the number one media format ideal for building a solid content strategy.
(Source: HubSpot)
The growing popularity of videos, both short and long, paired with the audience's need for new content, offers marketers and businesses a great opportunity to increase brand exposure, gain more followers, and increase revenue.
27. 49% of marketers believe that incorporating video in their marketing strategy speeds up revenue.
(Source: WordStream)
This statistic further supports the idea that publishing video content boosts a business's revenue.
28. About 68.2% of the first page results on YouTube are HD videos.
(Source: Backlinko)
The top video search results generally are of superior quality. This SEO stat offers guidelines for video creators, stressing the need for clear and high-quality HD videos.
29. Everyday people consume over 1 billion hours of video content on YouTube.
(Source: YouTube)
YouTube offers tremendous potential for aspiring video influencers who can churn regular content. People all over the world consume 1 billion hours of video content, ensuring that your videos get views.
30. Pages with videos see a 157% increase in organic search traffic.
(Source: Search Engine People)
Dynamic and engaging websites with videos tend to rank higher on the organic search results. These statistics shed light on how videos can boost your organic traffic along with your revenue.
G. Mobile SEO Statistics
31. Mobile phone users contribute 52.2% of website traffic across the world.
(Source: Statista)
Optimising a business website for mobile ensures that your website is accessible and available to a high number of people using mobile phones to surf the internet.
32. Around 51% of mobile users have found a new product, company, or service while using google search on a smartphone.
(Source: Think With Google)
Businesses with a poorly designed mobile website will miss out on the 51% of users who could have reached their website to perform an action such as purchasing a product, finding out about their brand, or more.
33. While the number 1 result on the desktop gets 19.3 clicks, the number 1 result on mobile gets 27.7 clicks.
(Source: SEO Clarity)
Although desktop searches receive a fair amount of clicks, the results on mobiles get significantly more clicks. Businesses that don't optimise their websites stand to lose those clicks and the resulting traffic.
34.  Around 53% of visitors leave a website if it takes longer than 3 seconds to load.
(Source: Intergrowth)
Visitors rarely stick around if a website takes more than 3 seconds to load. Optimising a website for mobile includes making sure that it loads quickly.
35.  57% of consumers state that they would never recommend a business that has a poorly designed mobile website.
(Source: socPub)
Poorly designed mobile websites make it harder for visitors to find what they need. Such websites rarely receive good recommendations.
Our Web Design Statistics will shed some more light on the necessity of creating a mobile-friendly website.
H. Voice Search Statistics
36. Based on Brian Dean's finding, around 40.7% of voice search answers are fetched from featured snippets.
(Source: Backlinko)
Featured snippets offer users a quick answer to their queries without the need to visit a website. Optimising your website for featured snippets may also help it rank on voice search.
37. Compared to text search queries, voice searches are three times more likely to be local searches.
(Source: Search Engine Watch)
Users performing local searches are more likely to use voice searches compared to local searches.
38. Authoritative websites with high link authority rank higher on voice search.
(Source: Backlinko)
Similar to most google searches, websites with high authority rank higher on voice searches. Publishing authentic and authoritative content goes a long way in improving a website's authority.
39. It takes 4.6 seconds to load voice search results, which is 52% faster than the average page load time.
(Source: Backlinko)
Surprisingly, voice search results load quicker than an average page.
40. The average Google voice search result gets 1,199 Facebook shares and 44 Tweets.
(Source: Backlinko)
Content that does well on social media usually ranks higher on voice search. This SEO statistic should influence people to create shareable content.
I. B2B SEO Statistics
41. Around 90% of B2B buyers use search engines to research potential purchases.
(Source: Google)
Similar to B2C customers, Businesses also use search engines to research products and services they intend to buy.
42. An average B2B Buyer performs around 12 different online searches before engaging with a website.
(Source: Google)
Unlike B2C buyers that typically engage with the top results, a B2B buyer performs around 12 searches before engaging with a website. So, even if your website doesn't rank in the top 3, your products and services have a fair chance of attracting B2B buyers.
43. 52% of B2B buyers claim they are more likely to purchase from a business after they have read the content published by the business.
(Source: MarketingCharts)
This is one of the reasons why businesses have turned to content marketing. Visitors judge business credibility through the content published on its website. Upon establishing the authenticity of the website, these B2B buyers engage with the business to purchase their products or services.
44. 62% of B2B marketers keep up with the SEO algorithm updates since these updates are important to them.
(Source: Content Marketing Institute)
Keeping up with the SEO algorithm update offers marketers insights into how google evaluates their content and website. This information helps marketers improve their websites, offering only the best to their visitors and customers.
45. 68% of B2B marketers could redirect their mid-level marketing budget to an outsourced SEO agency.
(Source: Ahrefs)
Outsourcing SEO is smarter than sticking with a mid-level marketing budget that doesn't improve your website's ranking. It is better to procure expert SEO services instead of wasting time and efforts on a mid-level marketing campaign.